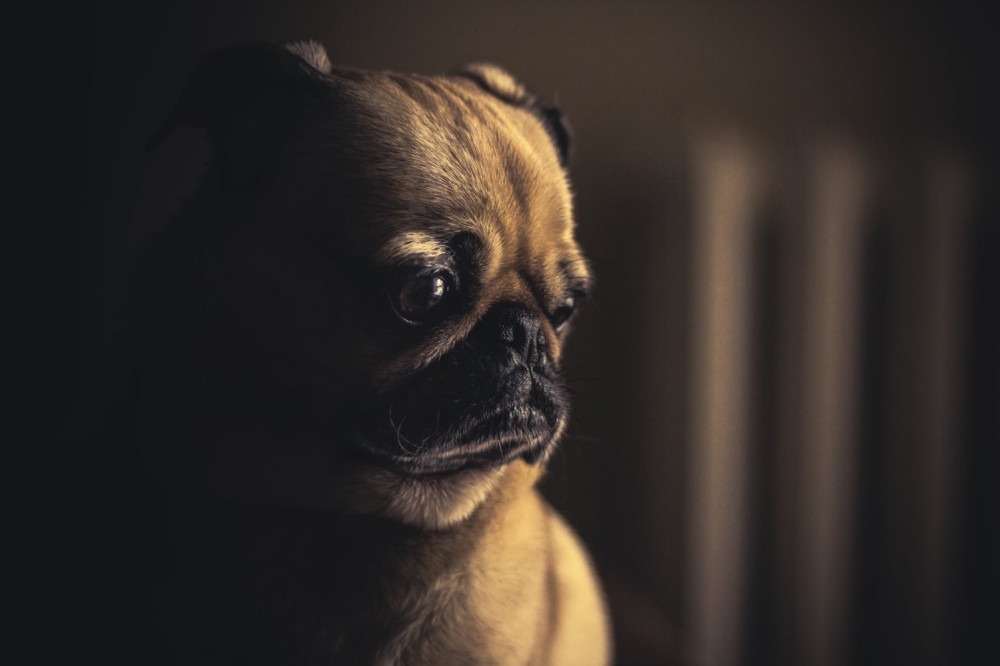 Adopting or purchasing a new pet is a very exciting time for both owner and pet alike as it marks the beginning of a lifelong relationship. It can therefore be very distressing if a new pet soon becomes sick or appears injured. Sellers and breeders of pets have obligations under Australian law to ensure the animals they are selling are fit and healthy. You may be entitled to certain remedies and/or compensation in circumstances where you have purchased a new pet from a breeder or seller with a pre-existing preventable condition, or which is otherwise diagnosed as predisposed to developing a condition as a result of the breeder's actions prior to purchase. However, this will depend upon a range of factors, which are outlined below.
If your new pet appears unwell, the first step is to seek veterinary treatment. After seeking veterinary treatment for your pet's condition, you should then contact the seller to discuss the issue. Responsible pet sellers and breeders will have policies and procedures for providing assistance with veterinary treatment or for you to return the pet.
However, strong bonds can form between owners and their pets in very short periods of time and returning the pet may not be something you would consider. Additionally, some diseases or injuries may require expensive and ongoing veterinary treatment, which may mean that a significant amount of money will need to be spent on the pet over their lifetime. If the seller is not willing to cooperate or an agreed resolution cannot be negotiated, you may wish to consider your rights under Australian Consumer Law (ACL).
There are different legal avenues through which pet owners can seek justice against a breeder or seller (including a pet store) of a sick pet, depending on the circumstances. One way that new pet owners can take legal action is through the consumer guarantees in the ACL.
The ACL is found in Schedule 2 of the Competition and Consumer Act 2010 (Cth) and is also replicated in state and territory legislation.
Depending on the facts of your case, you may also have a claim under other provisions of the ACL including misleading and deceptive conduct, or common law causes of action such as negligence and breach of contract. This article focuses primarily on the consumer guarantees in the ACL.
Consumer Guarantees
Consumer guarantees are a set of automatic rights provided to consumers under the ACL, in relation to any goods or services purchased in Australia. 'Consumer goods' refer to goods intended to be used for personal, domestic or household use. While we do not ordinarily see our pets as 'goods', the ACL does, and accordingly, the consumer protections that apply to people who buy inanimate products, apply equally to people purchasing or adopting pets. A 'consumer' is defined as someone who purchases a good ordinarily used for personal, domestic or household use or consumption. 'Trade or commerce' is defined as activity in the course of a supplier's or manufacturer's business or professional activity.
Consumer guarantees exist in addition to any contractual rights a consumer may have, and cannot be excluded, restricted or modified in a contract for the supply of goods or services.
All consumer goods supplied in trade or commerce come with certain guarantees that the goods:
be of acceptable quality taking into account what would normally be expected for the type of product and cost;
be fit for purpose; and
match their description.
In the context of pets, this will generally mean the pet must not suffer from any preventable underlying physical or psychological ailments caused as a direct result of the breeding practice which would inhibit the new owner from interacting with or maintaining the pet in the manner the pet was intended to be interacted with or maintained, taking into account the species, breed and type of pet.
For example, a dog that has an inherited disease or a genetic trait (which a vet can verify as being attributable to the breeder's practices) that prevents her from walking properly or from breathing without difficulty, may not satisfy the consumer guarantees relating to acceptable quality or fitness for purpose.
Remedies for a breach of the consumer guarantees
There are certain remedies that exist under the ACL in relation to a breach of the consumer guarantees.
If a consumer purchases a pet which fails to meet one or more of these guarantees, the consumer may have the right to receive a "repair", replacement or refund, and/or compensation for reasonably foreseeable damages and loss. For example, reasonably foreseeable loss or damages may include the recovery of vet fees that the pet owner (being the consumer) has incurred (or is likely to incur in the future) to treat an illness or a condition that occurred prior to the point of sale as a result of the breeder's conduct.
Using the consumer guarantees, consumers may be able to seek a remedy either against the 'supplier' or the 'manufacturer'. In the case of a pet, the 'manufacturer' is considered the breeder and the 'supplier' would be either the pet store or the individual or organisation who sold the animal to the consumer (otherwise known as the 'seller'). Sometimes, the supplier and the manufacturer will be the same person or company.
In order to be entitled to a remedy under the consumer guarantees, a consumer will need to establish the following:
they are a 'consumer' under the ACL;
that their pet was supplied to them in trade or commerce by the supplier and/or manufacturer (compared to for example, a once off private sale);
that the seller and/or manufacturer failed to meet certain consumer guarantees applicable to the pet; and
as a result, the consumer suffered a reasonably foreseeable loss.
For instance, if a breeder knowingly or recklessly breeds an animal with a genetic disease and the offspring then suffers from the disease, the new owner of the offspring may then be entitled to seek compensation for veterinary fees incurred in the course of treating the disease, together with fees associated with maintaining the animal's health into the future where those fees are reasonably likely to be incurred.
An action for breach of the consumer guarantees under the ACL must be commenced within three years of becoming aware that the consumer guarantees have not been complied with.
Importantly, consumer guarantees do not apply if a consumer knew of, or was made aware of, the faults before purchasing the animal. Similarly, sellers are not liable for damages or losses that were not caused by their conduct.
Misleading and Deceptive Conduct
The ACL also prohibits a person from engaging in conduct in trade or commerce that is misleading or deceptive, or is otherwise likely to mislead or deceive. In order to establish a claim for misleading or deceptive conduct, it is necessary to establish that:
the seller's conduct was in 'trade or commerce';
the seller's conduct was, in all the circumstances, misleading or deceptive;
the aggrieved party relied on the conduct;
as a result of reliance on the conduct, loss was sustained; and
the loss suffered was reasonably foreseeable.
For example, if a pet shop that sells puppies with extreme brachycephaly (flat-faces) advertises the puppies as being "in perfect health" and "great running companions", these representations may be deemed misleading and deceptive given veterinary evidence demonstrates that dogs with extreme brachycephaly generally suffer from Brachycephalic Obstructive Airway Syndrome (BOAS), which prevents them from engaging in strenuous exercise and often requires expensive corrective surgery.
Remedies for misleading or deceptive conduct
There are certain remedies that exist under the ACL in relation to misleading or deceptive conduct, including damages, cancellation of a contract, and other remedies. These are separate to any remedies available for a breach of the consumer guarantees.
An action for misleading and deceptive conduct under the ACL must be commenced within six years from the date the cause of action. Generally, this will be the date the misleading representation was made.
Where do I start proceedings?
While most courts and tribunals in Australia have jurisdiction to hear ACL claims, the state and territory parliaments have introduced legislation which requires consumer guarantee claims to be brought in the relevant tribunal. In Victoria, for example, the Victorian Civil and Administrative Tribunal (VCAT) has jurisdiction over all disputes that are 'consumer and trader disputes'. Tribunals are often low-cost litigation options meaning that the Tribunal fees are often low, and the losing party will not be required to pay the costs of the winning party. It is important to understand where to start proceedings, as there may be cost consequences if you bring an action in the wrong jurisdiction. Seeking professional legal advice is therefore a wise step to take.
Where can I get help?
Consumers can seek legal advice in relation to the ACL from a private law firm or a community legal centre.
The Animal Law Institute (ALI) is a non-profit, specialist community legal centre that is dedicated to protecting animals and advocating for their interests through the Australian legal system.
In response to the growing demand for puppies during the COVID-19 pandemic, ALI has established an 'Anti-Puppy Farm Legal Clinic' to assist consumers with advice about their rights under the ACL in relation to their sick pet.
Preliminary legal advice delivered through this clinic is pro bono (free of charge). The Anti-Puppy Farm Legal Clinic is supported by the Victorian Government.
To find out more, or to lodge an application for pro bono legal advice, visit the ALI website.
The information presented here is not intended to be relied on for legal advice and you should seek advice from the relevant authority and/or a lawyer about your individual circumstances.