There are over 29 million pets in Australia and we have one of the highest pet ownership rates in the world [1]. Approximately 61% of households in Australia own pets, with dogs being the most common (40%), followed by cats (27%) [1].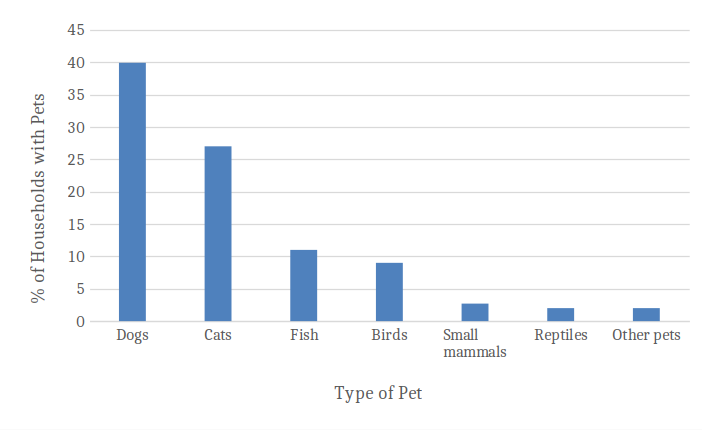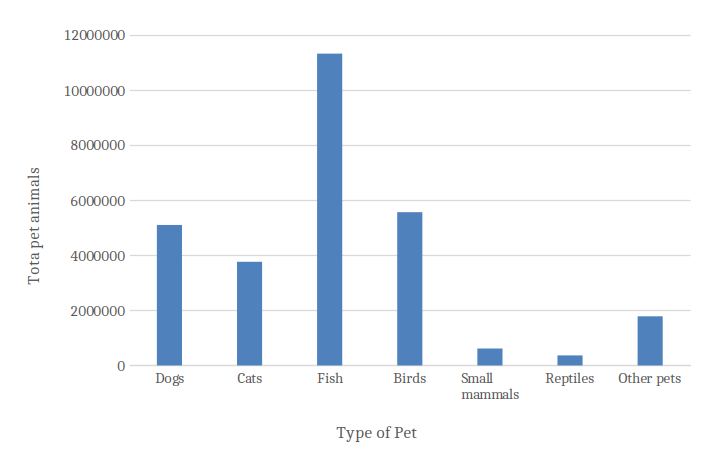 In 2019, 67% of US households [2], and 40% of UK households, owned a pet [3].
What are the characteristics of Australian pet owners?
Sixty four percent of pet owners are female, and 65% of pet owners are from households with incomes of $50,000 or more [1]. Seventy percent of those aged 18-24 years old are pet owners (Gen Z), and 66% of those aged 40-54 years are pet owners (Gen X) [1]. Over three-quarters of families with children aged 6 years or older are pet owners [1].
In 2019, over 60% of dog and cat owners considered their pet as a member of the family [1]. Many pet owners have also adopted 'pet parenting' behaviours that resemble parent-child relationships – around two thirds of pet owners speak to their pets as though they understand what they are saying, and almost half of pet owners let their pets sleep in their bed with them [1].
The benefits of pet ownership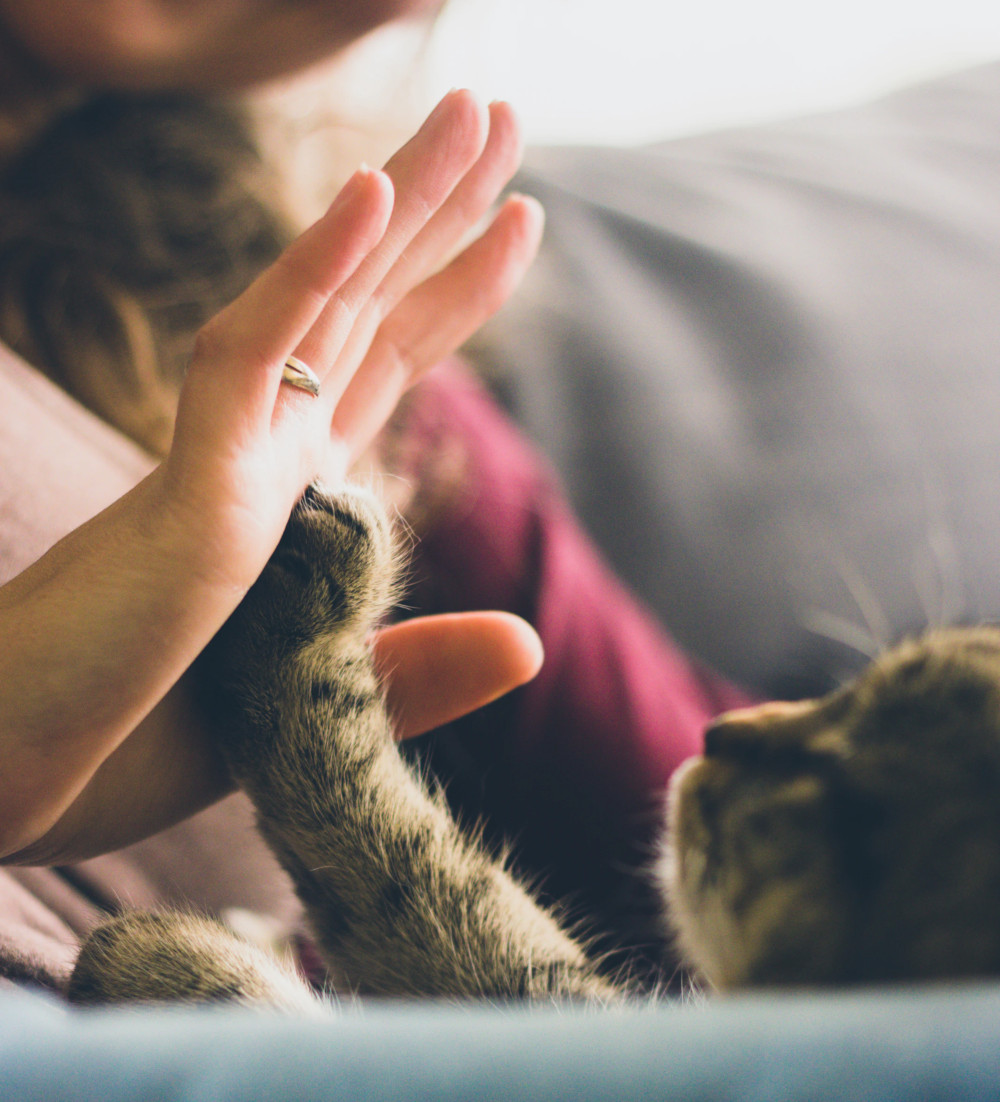 The top four benefits of pet ownership described by pet owners are: [1]
Relational benefits (love, affection and companionship)
Life being better in general
Happiness, joy, pleasure and fun
Improves mental health and wellbeing
Companionship is the main reason for Australians getting a pet, followed by rescuing animals, being given animals, teaching children responsibility and for relaxation [1].
How much do Australians spend on their pets?
Overall, Australian households are estimated to have spent over $13 billion on pet services and products in 2019 [1]. In 2019, 30% of households with dogs and 21% of households with cats have pet insurance. Dog owners spent the most, with an estimated average of $1627 spent per animal each year. Cat owners spend an estimated average of $962 per animal each year [1].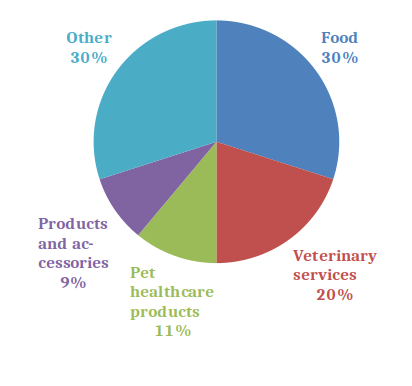 References
[1] Animal Medicines Australia (2019) Pet Ownership in Australia 2019 https://animalmedicinesaustralia.org.au/wp-content/uploads/2019/10/ANIM001-Pet-Survey-Report19_v1.7_WEB_high-res.pdf (accessed on Oct 23, 2019)
[2] American Pet Products Association (2019) Pet Industry Market Size & Ownership Statistics https://www.americanpetproducts.org/press_industrytrends.asp (accessed on Oct 24, 2019)
[3] Pet Food Manufacturers Association (2019) Pet Population 2019 https://www.gfk.com/fileadmin/user_upload/website_content/Global_Study/Documents/Global-GfK-survey_Pet-Ownership_2016.pdf (accessed on Oct 24, 2019)