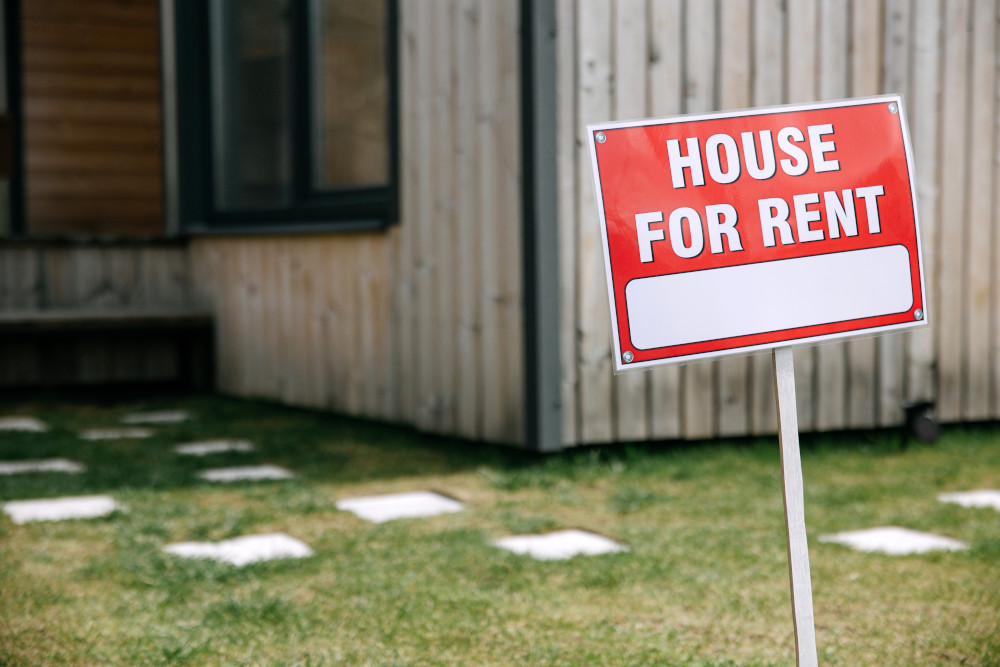 The RSPCA is aware that across the country, many people are finding it very difficult to secure a pet-friendly rental property. This is exacerbated by rising cost of living pressures, but also in some jurisdictions, laws make it very difficult for pet owners to find a place to live with their animal. Even where there is legislation designed to help protect pet-owning renters, there can be silent discrimination.
If you have pets, need to move and are having difficulty securing a pet-friendly rental, this can be a challenging and stressful time for both you and your companion animals.
Finding and securing a pet-friendly rental
The ideas below may assist you in finding and securing a pet-friendly rental:
Widen your search for pet-friendly rentals: As well as looking via the usual online and media listings, you could try the following:

Search local pet friendly rentals groups on social media sites such as Facebook.

 

Ask your own networks and groups (online and offline) if someone knows if there might be a suitable rental available for you and your pet.

Get in touch with the Real Estate Institute of your state or territory (see links below) and ask if they can refer you to a real estate agent or property manager who is known to be pet-friendly.

Apply to as many rental properties as possible: unless a property listing specifically states that no pets are allowed, it is worthwhile asking if pets might be considered. Note that in some jurisdictions it is not legal for a rental provider to not allow pets and in others this is only allowed for specific reasons.
Property owners and real estate agents may consider allowing pets if you approach them directly. This gives you the chance to tell them about your well-behaved, much-loved pet and even encourage them to meet your pet. If you speak to the property owner or real estate agent directly, you can also take steps such as reassuring them personally that you will take good care of the home and yard. Many pet owners now work from home; if this is your situation then you could let the property owner or real estate agent know that you would be at home monitoring your pet on some or most days. Note that in many jurisdictions it is not legal for rental providers to ask for a pet bond.
Prepare a "pet resumé" that includes information about your pet, a nice photo, and references from previous property owners and neighbours (to confirm that the pet has not caused any nuisance complaints) and/or a veterinarian. It may also help to show evidence of being a responsible pet owner, such as your pet's registration and vaccination documents and other information that may be helpful such as evidence of your pet's training and preventative health plan. To be able to keep pets in rentals in some jurisdictions, it is necessary to submit a Pet Request Form (or equivalent) with many of the details mentioned above (for example, Pet Request Form Victoria and Request for approval to keep pet at premises Queensland).
Some Real Estate Institutes and government departments responsible for renting have examples of pet resumés and pet agreements that owners can use (if there is not an official jurisdiction-specific application — see above); e.g., Pet application and Pet agreement)
Be prepared and clearly demonstrate to the owner or manager of your prospective rental property that you are, and will continue to be, a responsible pet owner. Have everything you need (including the pet resume and other documentation discussed above) ready to go so you can get in quickly without losing time.
If you cannot find a pet-friendly rental but this is likely to be a temporary situation
If you need to stay somewhere that doesn't allow pets and anticipate being able to move into somewhere pet-friendly before too long), you could consider arranging temporary foster care for your pet through your network, e.g., friends and family. If feasible, this can be an option that minimises stress for you and your pets and allows you to visit them while you look for somewhere pet-friendly. A reputable boarding facility can also be an option depending on the length of time and your budget.
If you cannot find a pet-friendly rental and are unable to find a way keep your pet
If the potential solutions above are not possible and you have to make the difficult decision that you cannot keep your pet, we encourage you to take steps to find your pet a new home as this can give them a second chance for a good life.
You can try to find a new home for your pet through your network, e.g., friends and family. This has the benefits of you knowing the people and home your pet will go to and also this means that your pet can stay in a home environment by going directly to their new home.
Making sure your pet is desexed, groomed, parasite-free and vaccinated will be helpful if you are trying to find them a new home.
If you are unable to find a new home for your pet through your network, we encourage you to speak to a reputable shelter or rescue group, like the RSPCA. The RSPCA does everything possible to rehome animals who will be safe in the community and be able to have a good quality of life. Our teams work hard to achieve the best possible outcome for every individual animal, including provision of veterinary care and behaviour modification if required via reward-based/force-free training. See the RSPCA policies on sheltering and rehoming animals for more information: RSPCA Policy A03 Shelter and care of animals and RSPCA Policy A04 Adoption of RSPCA animals.
Another alternative if your pet came from a breeder, is to try contacting them to see if they may be able to assist with rehoming your pet. If your pet is a specific breed, there are also breed-specific rescue groups who may be able to assist.
Beware of options that could carry a higher risk of an adverse outcome for your pet, such as rehoming to strangers through social media sites or the paper.
Surrendering a pet can be a painful decision that no one makes unless they have to – but if anyone does find themselves genuinely unable to care for their pet, the RSPCA's doors are open to help. Links to the relevant RSPCA information in each state and territory and additional information are below:
Additional information about renting with pets in different jurisdictions can be found at the links below.
Learn about the responsibilities of renting with a pet – Rent with Pets
You may have legal recourse available to you if you are trying to rent and feel you have been discriminated against because you have a pet. Some of the resources above include information about options for legal recourse.
The information presented here is not intended to be relied on for legal advice and you should seek advice from the relevant authority and/or a lawyer about your individual circumstances.