Unlike some other countries, Australia does not publish the number of animals used in research, testing and teaching each year and so this makes it very difficult to identify reductions or trends in the number of animals used. It is essential that a national agency oversee the collection, collation and publishing of animal use statistics for each state and territory, in order to demonstrate transparency and accountability.
Why is it important to publish animal use statistics?
There is increasing community concern about the use and treatment of animals, including the use of animals in the research sector. Institutions who use animals and the government regulators overseeing animal research have an obligation and a responsibility to publish details of the number of animals and how they are used in research and teaching on an annual basis, in order to monitor improvements.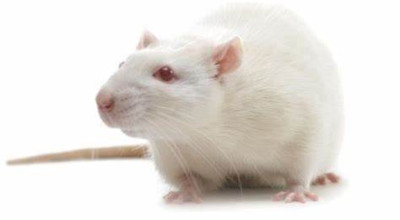 Are any animal use statistics published in Australia?
The ongoing use of animals in research is often justified by claims that it promotes advances in medicine and science. However, it is essential that information is also available to the public on the number of animals and how they are used. Other countries including New Zealand, Canada, the UK, and the countries of the European Union collect and publish animal use statistics, setting a precedent in demonstrating openness and transparency.
In Australia, the vast majority of institutions and jurisdictions do not publish animal use statistics [1]. However, it is encouraging that the NSW Department of Primary Industry (DPI) collects, collates and publishes annual statistics on the number and type of procedures to which animals are subjected as part of research and teaching. This data also includes a record of all projects in which an individual animal is used, animals who are held in long-term projects and the invasiveness of procedures to which animals are subjected. The Tasmanian Department of Natural Resources and Environment Tasmania also publishes annual statistics on the use of animals in research and teaching. An annual report is also compiled by Animal Welfare Victoria which includes information pertaining to impact/benefit, project purpose, number of deaths and details of genetically modified animals. There is an urgent need for all jurisdictions to publish consistent information about the number and how animals are used.
Very few universities publish animal use statistics, even those located in NSW, where the information is collated, summarised and published annually by the NSW DPI. However, this could be rectified through a requirement being included in the Australian Code for the Care and Use of Animals for Scientific Purposes (2013), with which all research institutions must comply.
What about overseas trends?
A new report by the European Commission contains collated data on laboratory animal use which meets the requirements of the EU Directive 2010/63/EU. Member States of the EU are required to submit a report on implementation of this Directive in November 2023 and every five years thereafter, and the Commission to publish a Union overview on the basis of that information within six months. This is seen as significant progress from previous reporting due to the inclusion of statistics relating to severity of interventions and the use of genetically altered animals, and allows for benchmarking and highlighting progress in implementation of the 3Rs – Replacement, Reduction, Refinement [2]. The intention of the EU Directive is to establish a readily accessible database containing project summaries which describe the key aspects of each project which can be easily understood. In countries where progress on this issue has been slow, benefits can be gained by considering overseas trends and engaging more with animal advocates [3].
What statistics should be published?
Rather than only publishing the species and numbers of animals used, it is essential to provide more meaningful data including the following;
focus of the research (e.g., biomedical; veterinary; agricultural etc),
purpose of the project (e.g.., to improve human health; animal health; etc),
level of invasiveness of the procedures used
number, species and proportion of animals bred and euthanased without being used for research,
number, species and proportion of animals used who are rehomed.
Research and teaching institutions should be obliged to publicly report this information as it will help enhance public trust in the legitimacy of animal use.
A joint commitment, resourcing and action plan by the Australian research community and relevant government agencies is urgently needed to ensure animal use statistics are consistent, relevant and publicly available.
References
[1] Merkes M, Buttrose R (2019) Increasing the transparency of animal experimentation: An Australian perspective. Chapter 9 In Animal Experimentation: Working towards a paradigm change. Eds K. Herrman & K. Jayne, Brill, Boston USA.
[2] Busquet F, Klennesang A, Rovida C et al (2020) New European Union statistics on laboratory animal use – what really counts! ALTEX 37(2):167-186.
[3] Carbone L (2021) Open transparent communication in laboratories: Dialog for multiple voices and multiple audiences. Animals 11, 368.