Despite bans and restrictions being placed on the opera house net trap in different states and territories, they continue to be used. These traps are very popular for catching freshwater crayfish but have caused the drowning of other animals, including platypus and other aquatic species. Based on the significant risk of harm and suffering posed by these traps, the RSPCA advocates that these traps should be removed from sale and use across Australia.
Which yabby traps are dangerous?
Funnel traps, including opera house traps, are very popular amongst recreational anglers to catch freshwater crayfish because they are cheap and effective. The dimensions of a typical opera house trap are 67 x 48 x 30cm with 5cm ring, and the wire diameter is 4.2mm with plastic coating. It is estimated that, in Queensland alone, more than 200,000 of these traps are purchased every year.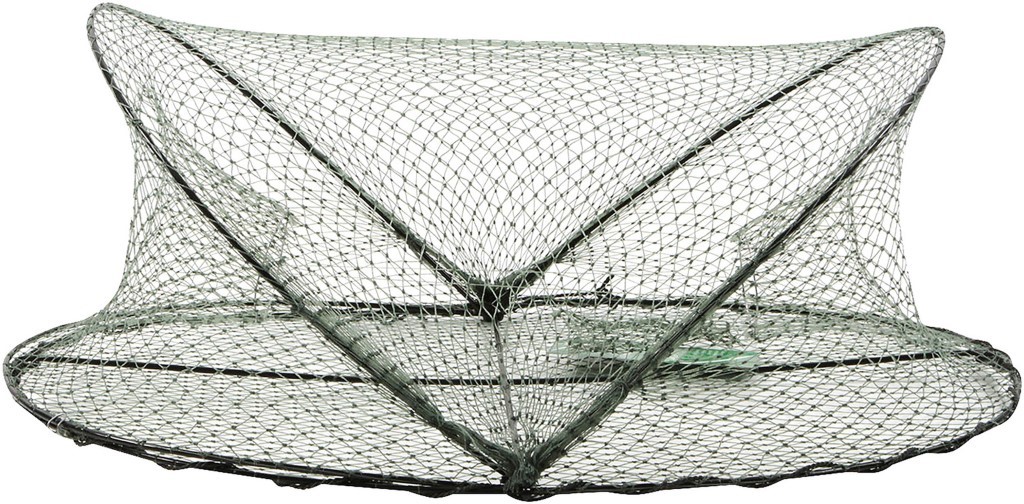 Which animals are harmed by these yabby traps?
The funnel or opera house traps have been implicated in causing the death of many non-target species including platypus, turtles, water rats and other aquatic mammals. For example, in the period 1980 to 2009, 41% of the 124 recorded platypus deaths in Victoria were deemed to be due to drowning in nets or traps set to capture fish or freshwater crustaceans [1].
Strict design requirements were introduced in Queensland a number of years ago, but these are not preventing other species from being caught in the traps. There have been anecdotal reports of dead platypuses trapped in pots in areas from Port Douglas to Coomera (a 1,800km stretch of coastline).
Trials have shown that all platypus tested could not escape a standard opera house trap within 6-100 seconds and 85% could not find the exit in modified traps including traps with an exit at the top [2].
Is it legal to use these traps?
Laws regarding the use of opera house traps vary in different states and territories. They are banned in the ACT, Tasmania and Victoria. In NSW, these traps are banned from being used in public waters in specific areas and Queensland has introduced restrictions relating to the size of the rigid opening. Despite legal restrictions, many people continue to use these traps posing on-going risks to many non-target species. Alternatives to the opera house trap for catching yabbies, which are much safer, are available, including folding and fixed wall lift nets. Greater efforts are needed to raise public awareness of the suffering and unnecessary deaths caused by opera house traps. While ever they are used, legal restrictions on such traps must be more effectively monitored and enforced.