Pronged collars (also known as a pinch or constriction collar) are illegal to import into Australia but are not illegal to use on dogs, except in Victoria. RSPCA Australia is opposed to the use of dog pronged collars due to the potential risk of injury, pain and suffering they cause and because other more humane training methods are available.
What is a pronged collar?
Pronged collars are made of metal and are designed to tighten around a dog's neck whenever pressure is applied. These collars have a series of fang-shaped metal links, or prongs, with blunted points which pinch a dog's neck when pulled. These collars are used to correct unwanted behaviour through punishment. Unfortunately, some dog trainers recommend these collars, even though more humane training methods are available including rewards based training.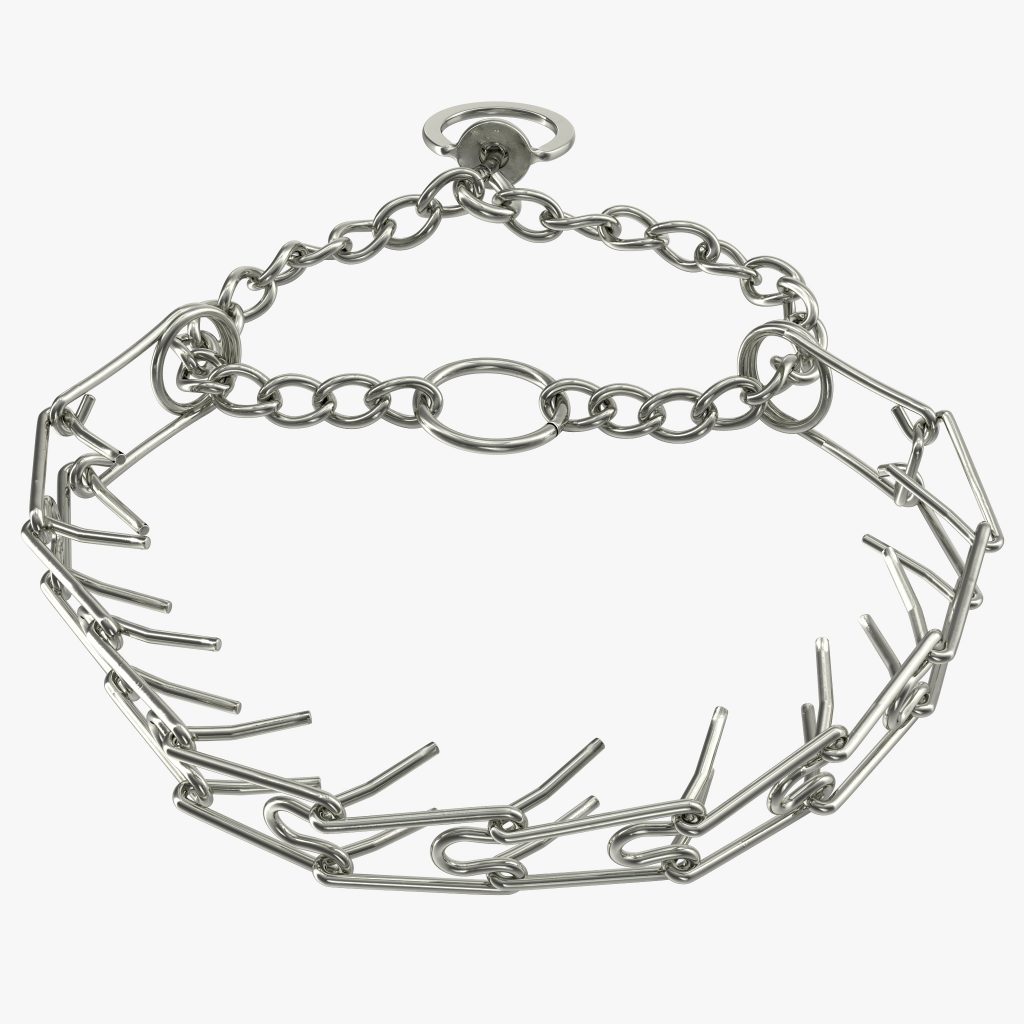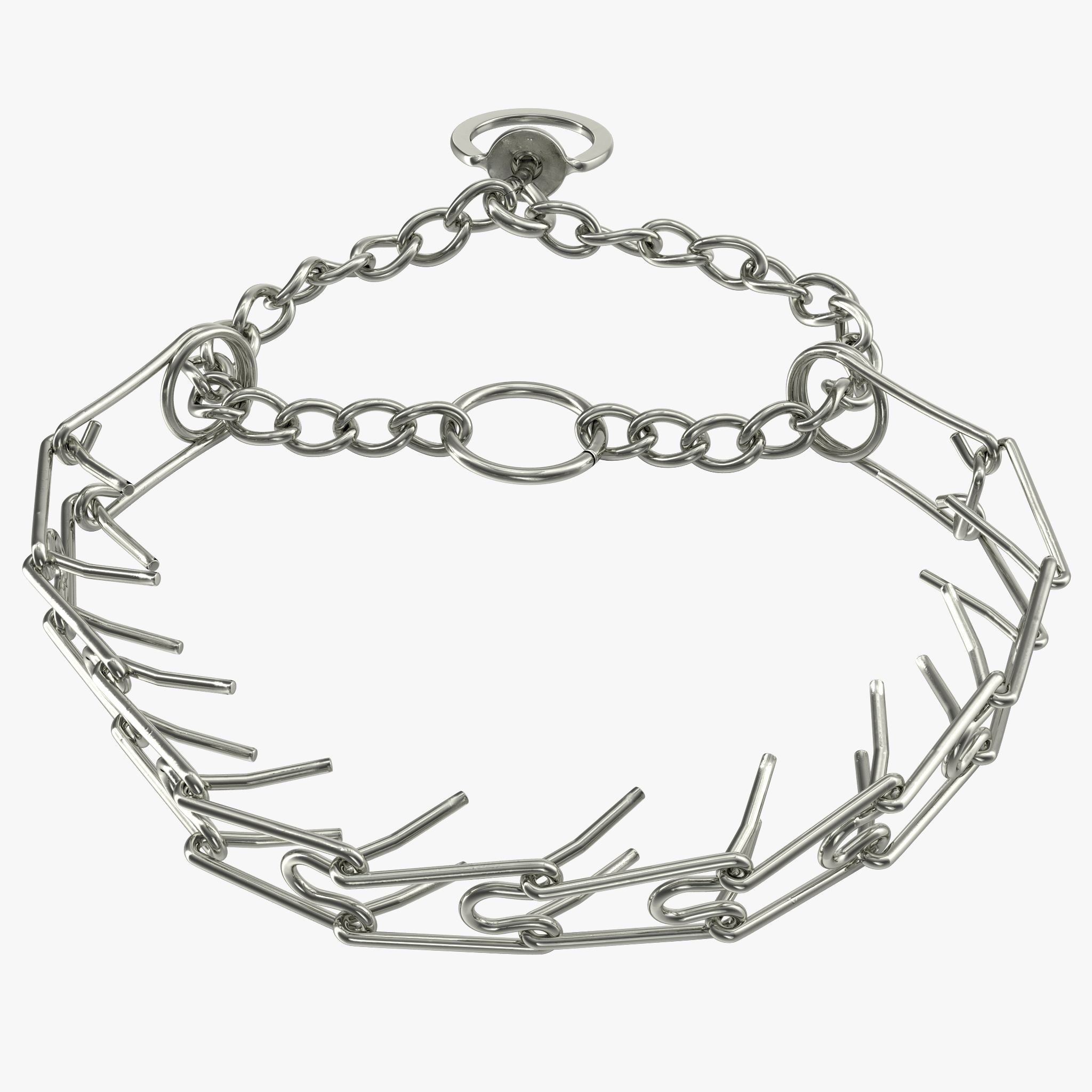 What are the laws?
Under Australian customs legislation, it is illegal to import 'pronged collars'. However, many dog owners are not aware of this and unscrupulous distributors import collars in segments to avoid breaching the import legislation. Upon arrival, the collars are reassembled and sold. Unfortunately, the sale and use of pronged collars is not illegal under federal customs legislation. Whilst Victoria has banned the use of these collars under the Prevention of Cruelty to Animals Regulations 2008, it is the only jurisdiction to do so. Under these regulations, a pronged collar is defined as 'a collar designed for use on dogs that consists of a series of chain links with blunted open ends turned towards the dog's neck so that, when the collar is tightened, it pinches the naturally loose skin around the dog's neck.'
What can be done?
Many dog trainers and animal welfare groups continue to advocate for the sale and use of pronged collars to be prohibited in all jurisdictions. Community pressure has also been effective in preventing the online sale of these collars. For example, in April 2014, a petition on Facebook succeeded in pressuring Amazon UK to cease advertising pronged collars.