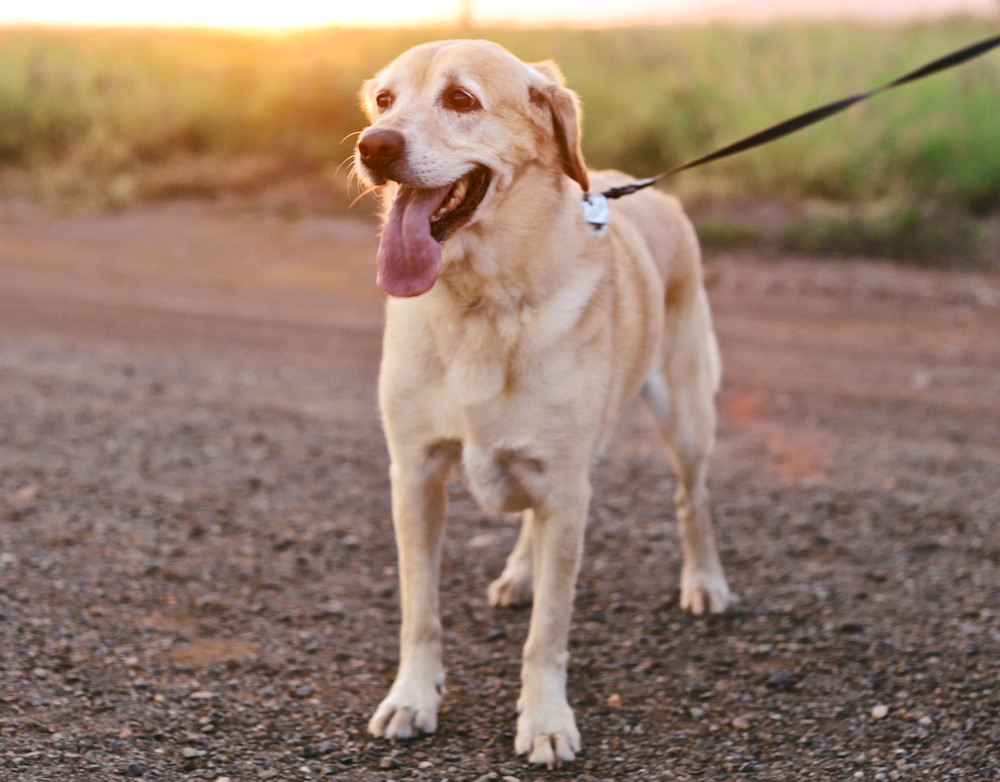 The human-animal bond people share with their companion animals is very important and can provide much needed support, comfort and companionship to people in these difficult times, so if possible people and their companion animals should stay together for the benefit of both. There is no evidence that companion animals play a role in the spread of COVID-19.
To protect each other and our communities, we all need to limit our potential to spread the coronavirus that causes COVID-19. An important part of reducing this risk is social distancing. Think of your pets as needing to practice social distancing like the rest of the family. Check the health.gov.au website for more information.
General advice
Preparation
Make sure you have a minimum of two weeks' supplies for your pet available at home, including food and any medications. If you cannot get supplies personally, order products online (many retailers are still able to supply essential products) or ask friends, family or neighbours to help, but avoid direct contact with other people (e.g. get them to drop off any supplies outside your gate or door).
All medications and instructions should be documented (include dosages, method of administration, and how often to give the medication), in case you get sick and someone else needs to care for your animals. Ideally, have a prescription for any medication in case you get sick and cannot look after your pets for some time.
Ensure that you have appropriate carriers/crates available for all your animals, in case they need to be transported.
Check that your pet is up to date with their vaccinations, in case it is necessary for your pet to go to a boarding facility or to someone else's home to be cared for.
Check that your pets are free of fleas (treat them for fleas if necessary) and that they have been wormed within the last 3 months.
Ensure that your pet's microchip contact details are up-to-date and, if possible, they have an external ID tag.
Plan ahead and read our detailed information for if you need to self-isolate; if you or someone in your family contracts COVID-19; and if you need to be hospitalised. It is important to make these plans in advance, as you will not be able to travel if these situations occur.
Make sure that you have a contact list for the temporary pet carer you have organised in your plan. The contact list should also include your pet's veterinarian and insurance company, if relevant, and anyone else who might be necessary for your pet's care.
When you are practising social distancing
You will probably spending a lot more time at home during this time and, although your pets will probably be very happy about this, it is also a change for them.
Animals can be stressed by changes in routine, so if you are working from home try to keep as close to your normal routine as possible, or familiarise your animals with a new routine and stick to it.
Some animals, especially cats, may find the extra activity and noise with more people constantly at home stressful. Make sure that your animals have places to hide away if they want to and have the things they need easily accessible (for example, food, water, and litter trays).
If you're concerned about your pet's health while you are practising social distancing – ring your vet to ask for advice; do not just go to the vet at this time. They will be able to work with you to ensure your pet receives the care they need while keeping their staff safe from COVID-19 infection.
Minimise contact with animals other than your own at this time; remember that pets need to practice social distancing like the rest of their family. Since our pets don't know that, you need to help them keep their distance from other people and animals.
As always, good hygiene is critical. You should wash your hands before and after being around or handling animals, their food, or supplies, as well as avoiding kissing, licking or sharing food with animals. Also, regularly wash your pet's bowls, bedding and toys.
Information for dog owners
Current State/Territory government requirements introduced to reduce coronavirus spread vary – some allow you to leave your property for brief periods (such as to go for a walk) provided you practise social distancing. You should check your relevant government website for current mandatory requirements before leaving your property.  
If you are permitted to and are able to take your dog out for toileting and exercise while maintaining social distancing in your living situation, you can continue to do so but you need to take some precautionary steps:
Minimise the number of times you go out and for how long; take your dog out for toileting only when needed and walk them for exercise no more than once a day. Walk them locally and do not drive them to another area to go walking. Avoid dog parks and other areas where groups of people and dogs may congregate.
You must maintain social distancing at all times and avoid other people, dogs and shared spaces as much as possible. Follow guidelines on minimising your exposure when outside (e.g. avoid touching surfaces, stay at least 1.5m away from other people and dogs, and wash your hands well with soap and water immediately when you return to the house) and leave your shoes at the front door to minimise any particles from outside being brought into the house. For the same reason, it may be helpful to wash your dog's paws with dog shampoo and water when you bring them back inside.
Dogs should not be allowed to come into close contact with other people or dogs, except for those people and dogs in your own household.
If you are self-isolating please read this article for advice.
If you or someone from your household has COVID-19 please read this article for advice.
Going out for a walk is an important part of a dog's routine but the measures introduced to reduce the spread of coronavirus mean that some people may not be able to walk their dogs themselves.
In some circumstances, you may be able to get help to walk your dog or assist other people by walking their dog for them. Some simple precautions should be followed: see below for more information on having someone else walk your dog.
Having someone else walk your dog
If you are unable to walk your dog (and provided no one from your household has COVID-19 or is suspected of having COVID-19), you may be able to have someone assist you. Please check your relevant government website for current mandatory requirements before asking someone to walk your dog, in case this is not allowed.
If someone else offers to walk your dog, and this is permitted under government requirements, you should first check that they are completely well and have not been in contact with anyone who has COVID-19 or is suspected of having COVID-19.
You should then agree ahead on:
the time and duration of the walk.
how the dog walker will pick up and drop off your dog while maintaining appropriate social distancing.
how the dog walker will collect and return your dog securely, in a way that avoids direct contact between you and the walker and minimises the time they spend on your property.
Your dog walker also needs to take precautions to safeguard their and your health. They should:
Wash their hands (using soap and water for at least 20 seconds) before coming to pick up your dog.
If you live in an apartment with shared spaces, they should move quickly through common areas when entering or exiting.
Ideally, wear gloves for the duration of any contact with your dog and dispose of them after use.
Use their own leash and poo bags/poo bag holder. These could be ordered online and delivered if necessary.
Dispose of any used poo bags into a bin as soon as possible.
Avoid handling other objects (e.g. their phone) and minimise touching your dog during their time together.
Only walk in locally and avoid dog parks and other areas where groups of people and dogs may congregate. They should not drive the dog somewhere else to walk.
Avoid walking dogs from different households (other than their own dog).
Keep dogs on a leash - no leash increases the risk of dog fights and reduced physical distancing when people have to pull their dogs apart!
Stay at least 1.5 metres from other people and their dogs.
When they get home, your dog walker should wash the leash and poo bag holder they used with soap and water for at least 20 seconds and let them dry before re-using.
They should also wash their hands using soap and water for at least 20 seconds when they get home, leave their shoes outside their home, and change their clothes, before interacting with other members of their household.
There are no confirmed instances of transmission of coronavirus from pets to people. However, it is possible that the virus could be passed from person to person via a surface such as a dog's fur, collar or leash. This is why we are recommending precautions to keep people, pets and the community safe.
Information for cat owners
Keeping your cat safe at home will avoid risks to them such as traffic accidents, fights with other cats and injury by dogs. If your cat is injured and requires veterinary treatment, this may put you and veterinary staff at risk of virus spread which could have been avoided.
So, aim to contain your cat to your house or property – it may not be as difficult as you think. Start by having all the necessary supplies to keep your cat safe and happy at home; for example, litter trays, litter, food and water bowls, feeding toys, regular toys, hiding places, scratching posts etc. Be prepared to spend plenty of time with your cat, enjoying cuddles, play time, and just being together.
We have prepared information on keeping your cat safe and happy at home to help you.
If your cat roams and you cannot contain them to your property even now, make sure they are wearing a collar and tag with your current contact details, and minimise direct physical contact with them.
Some cats visit houses and people other than their own family for food and/or attention. This is not ideal, particularly at a time like this. If you have a cat other than your own visit you, we advise anyone that if the visiting cat has a collar and tag, please do not feed the cat if they look in good condition. If the cat appears hungry, underweight and/or sick, then you can leave food outside and try to contact the owner, if they can be identified. If the cat has no collar and tag, contact your local vet or animal care organisation.
Information for ferret owners
Ferret owners in quarantine/self-isolation have been advised by the Australian Veterinary Association (AVA) to:
keep their ferret's welfare front of mind
minimise contact with their ferrets; and
maintain good hand hygiene before and after handling them and their food, food bowls and water bowls.
It would be prudent for owners to ensure that their ferrets stay on their property and that they are not allowed to come into close contact with other people or animals, except for those people and animals in their own household.
More information for ferret owners can be found here.
Information for owners of other pets
In general, most pets other than cats and dogs will be contained to your property and good care from you will help to keep them healthy. Our Knowledgebase contains a lot of advice about caring for all kind of pets; more information can be found here.
Please follow the advice in the general advice section about having adequate supplies including food and medication available, and a pet care plan in the event you need to self-isolate, you or someone in your family contracts COVID-19, or should you require hospitalisation.
If you normally gather grass or other vegetation for your pets such as rabbits and guinea pigs, please collect this on your own property to maintain social distance from other people and minimise the risk of virus transmission.
Be kind to yourselves and your pets during what is likely to be a challenging, frightening, and frustrating time for everyone.
Resources
There are some simple but important steps you can take to ensure the health and safety of your own pets and neighbours' pets in the case of an emergency. We have prepared these interactive PDFs to help you prepare your emergency plan for your animals:
We also have "Animals Inside Cards" for you to print and fill out and put on your doors/windows to alert first responders that you have animal(s) in your home needing assistance in case of emergency.
Acknowledgement
The Pet Emergency Plan initiative is funded by the Natural Disaster Resilience Program, and has been developed by RSPCA South Australia in partnership with the Commonwealth and State Government of South Australia.
If you are facing challenges caring for your animals, please get in touch with your local RSPCA to discuss options; we are here to offer support and help if possible.
Please note that there are many things that are currently unknown about this virus and the risk it poses to pets and from pets to humans. This information has been prepared with the best and most current information available at the time but things are changing rapidly as the situation evolves.