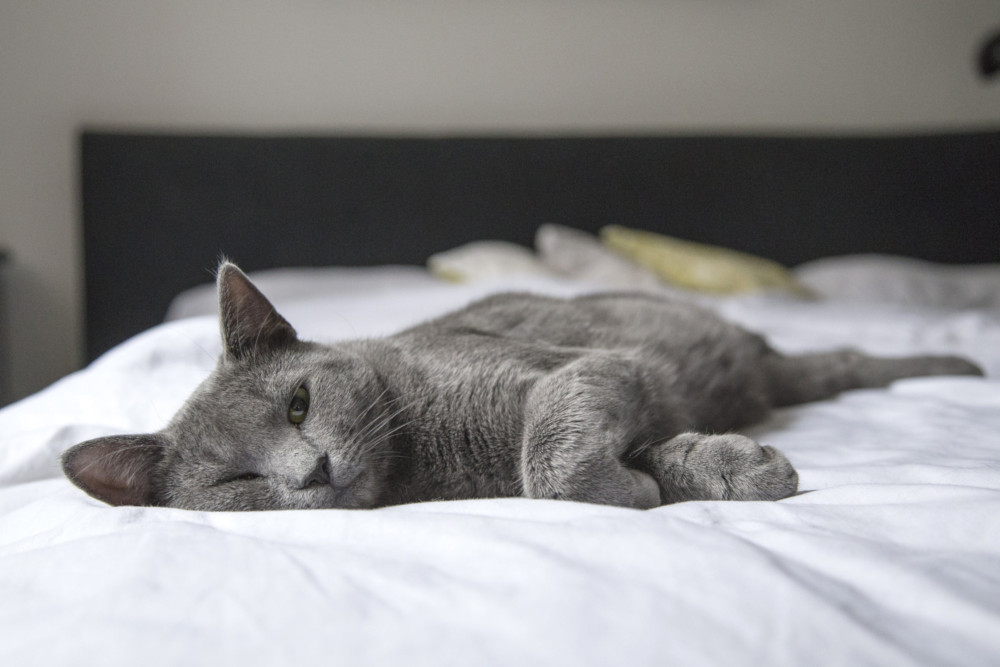 There are a number of ways you can prepare for the possibility that you require hospitalisation or quarantine/isolate in a facility away from your home due to COVID-19. 
There is no evidence that companion animals play a role in the spread of this human disease and most are not easily infected under natural conditions [1–4]. However, some companion animals do become infected and a small number of those infected can become ill. Some animals such as ferrets, hamsters and cats are more susceptible than others like dogs. Please see this article for more information.

The human-animal bond people share with their companion animals is very important and can provide much needed support, comfort and companionship to people in these difficult times. So, if possible, people and their companion animals should stay together for the benefit of both.
Here's some basic advice to help you prepare for if you require hospitalisation:
Your animals will need to be cared for while you are in hospital/quarantine facility, you will need to make sure there are adequate supplies for your pet – including food and any medications. You should have a minimum of 1 month of supply of medication and food available.
Ensure that you have appropriate carriers/crates available for all your animals, in case they need to be transported.
If you cannot get supplies personally, try to order products online (many retailers are still able to supply essential products, even during lockdowns) or ask friends, family or neighbours to help but avoid direct contact.
All medications and instructions should be documented (include dosages and how and how often to give the medication and have a script for the medication).
Ensure that your pet is up to date with their vaccinations, in case it is necessary for them to go to someone else's home or to a boarding facility.
Make sure that you have a contact list for whoever is looking after your pet. This should include the contact details for your pet's veterinarian (and insurance company if relevant) and anyone else who might be necessary for your pet's care.
Options available for pet care if you are hospitalised or must quarantine/isolate in a facility away from your home include:

Leaving your animals at your home with family, a trusted pet sitter or friends who are fully vaccinated against COVID-19 coming to care for your pets.
Having family or friends who are fully vaccinated against COVID-19 take care of your animals at their own home. Ideally this should be a home without other pets, due to the risk (albeit low) that your pet could be carrying the virus and spread it to another animal. Cats are more vulnerable to infection than dogs, so are ferrets and hamsters.
For people that do not have family or friends who can care for their pets during their hospitalisation or quarantine/isolation in a facility away from their home, there may be other options available but these are likely to be limited and may become more limited if the numbers of infections surge. Investigate these options in your local area; for example, boarding kennels, catteries, and home care pet sitters. Other options may become available as the situation develops so keep looking for different possibilities in your area.

To be extra cautious, pets coming from a home where they may have been in contact with infectious people should be washed thoroughly before entering the home of people who have not been infected with the coronavirus [7]; just as you might change your clothing and have a shower after being in contact with someone infectious before going home to your uninfected family. Bathing dogs with a normal dog shampoo is likely to remove any virus present on their hair coat, just as hand washing does for human hands. An alternative to bathing is to handle the animal while wearing a gown and gloves for the first 3 days of their care to reduce the potential for them to transmit viral particles which could be on their haircoat or skin (this may be needed for cats who would not allow themselves to be washed).
For more detailed information on coronavirus and animals please visit the websites links in the references.
To protect each other and our communities, please isolate if you are unwell or under stay at home orders/movement restrictions/lockdowns. In simple terms, think of the people and animals that you are sharing your home with and who you are in contact with as needing to stay isolated within a bubble. They/you should only have contact with each other to minimise the risk of transmission of the virus to any of you or to anyone else. If one of you is exposed in any way, this will result in all of you being exposed, so take extra precautions just to be safe and to protect your family unit of people and pets, and the community. Be kind to yourselves and your pets during what is likely to be a challenging, frightening and frustrating time for everyone.
Resources
There are some simple but important steps you can take to ensure the health and safety of your own pets and neighbours' pets in the case of an emergency. We have prepared these interactive PDFs to help you prepare your emergency plan for your animals:
We also have "Animals Inside Cards" for you to print and fill out and put on your doors/windows to alert first responders that you have animal(s) in your home needing assistance in case of emergency.
Acknowledgement
The Pet Emergency Plan initiative is funded by the Natural Disaster Resilience Program, and has been developed by RSPCA South Australia in partnership with the Commonwealth and State Government of South Australia.
If you are facing challenges caring for your animals, please get in touch with your local RSPCA to discuss options; we are here to offer support and help if possible.
Please note that there are many things that are currently unknown about this virus and the risk it poses to pets and from pets to humans. This information has been prepared with the best and most current information available at the time but things are changing rapidly as the situation evolves.
References