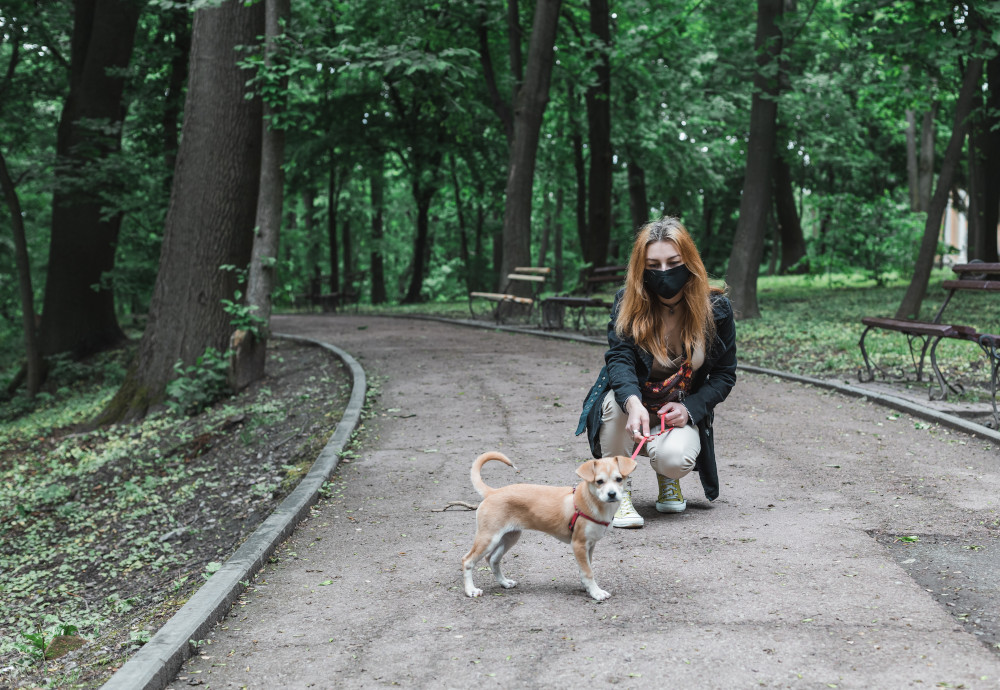 The COVID-19 pandemic has resulted in many changes to our lives. One of these is the increase in people wearing face masks to protect themselves and others from SARS-CoV-2 (the virus that causes COVID-19). For our companion animals this can be scary, as it makes us look different and removes one of the main ways they communicate with us and read our emotions – through our facial expressions. Wearing a mask is important and there are ways we can help our pets get used to this change.
When you are helping your companion animal become used to something new (by habituating them to it), this needs to be paired with something good (e.g. a delicious treat, a fun game and praise/petting) so that the animal forms positive associations with the experience. Training and habituation should only ever use reward-based methods, whereby the animal is set up to succeed and is then rewarded for performing the 'good' behaviour (positive reinforcement).
A simple way is introducing the change to people wearing masks at home by having the occupants of your house wear masks from time to time. When someone at home wears a mask, pair this with a reward (some animals will respond best to treats and others rewards in the form of toys or attention).
Here is a step by step guide to help:
When habituating your pet to people wearing masks, it is important to make sure they are calm when you start and that you have plenty of treats to use as rewards.
Make sure your companion animal has the choice to investigate you and the mask or move away if they want to. Just use a plain mask of pale colours, and avoid masks with patterns that include faces, eyes or mouths (as these may frighten your animal).
Let your animal sniff you so that they can recognise you by your scent.
If they seem afraid, pull your mask down, and talk to them gently and give them a treat to show them that you are still you.
It is important that your pet is never forced to do anything, but rather that you reward them for investigating you in the mask, whether that is just looking calmly at you or approaching/interacting with you while you have the mask on.
If your companion animal is concerned by you wearing a mask you can reassure them, but if they are still worried, just remove your pet from the situation and try again another day. You might have to go back a couple of steps to a point where they are comfortable and then build up again.
Always make these habituation sessions short and positive. It will take them a little while to get used to people wearing masks but just keep practicing with them for short periods with lots of rewards and they will gradually accept that it is normal for people to sometimes wear masks.